Thank you so much for everything!
"Dear Rhonda, thank you so much for tidying up for me while I've been here.  I've had a lovely stay, here in your beautiful Magnolia Cabin.  I was so pleased with how everything is so well thought out and taken care of.  This is my first time to record in Nashville, TN and I couldn't have asked for a better place to stay.  You and Nate are a wonderful couple.  Oh, and thanks for pulling my truck out of the mud for me!  🙂    I've enjoyed my time here and I so appreciate your kindness.
Lana Del Rey

Outstanding experience staying at Uncle Pete's Cabin
"My husband and I stayed at Uncle Pete's Cabin for four nights and our experience could not have been better. Nate and Rhonda greeted us with a very warm welcome! We felt right at home staying on their property. The cabin so neat and very clean, very charming and beautifully decorated, a peaceful, lovely place to spend time. The grounds are absolutely beautiful – we spent hours just relaxing on the porch watching the horses graze and the birds flutter about. We also spotted a blue heron one morning and a large turtle in the grass slowly making its way over to the pond! Nate and Rhonda were available if we had questions or needed anything. We enjoyed the live music in downtown Nashville, the Grand Ole Opry, the Country Music Hall of Fame, the Hermitage (Andrew Jackson's estate) and golfing.  We could go anywhere in less than 30 minutes. We had a fabulous trip to celebrate our 25th wedding anniversary and are most grateful for Rhonda & Nate's hospitality. Thank you for sharing your beautiful cabin & property with us!"
Wayne and Donna from New Lenox IL
A little piece of Heaven
"This is by far the most comfortable, relaxed accommodation we have discovered while traveling throughout the USA. The Magnolia cabin is fitted out so beautifully, the minute you walk in, you feel at home. The location is great, about 30 minutes from Nashville, set on a peaceful property. The cabin was exceptionally clean and the decor was adorable and cozy. You must stay here if you are going to visit the Nashville area!"
Aussie Travelers from Sydney, Australia
Outstanding!
"We rented Uncle Pete's Cabin for a week in October, it was outstanding, beautiful, spacious, with a very comfortable bed & pillows.  It was "eat off the floor" clean! We arrived with a large trailer and 2 motorcycles, Nate came right out and helped us get everything conveniently situated.  The property is beautiful & well maintained.  The owners, Nate & Rhonda, are wonderful people, they're warm & friendly, and they respect your privacy. We enjoyed getting to know them. Their dog Skipper is lovable too! Our friends rented the Magnolia Cabin (a short walk across the driveway).  We sipped coffee together on the porch and then headed out on our bikes for the day.  It was so nice to return to the quiet country serenity in the evening. We were only 30 minutes from Nashville and the property is centrally located to many  attractions.  The large shopping area in the town of Mt Juliet is about 8 minutes away and includes grocery stores, restaurants, a movie theater, and anything you may need. Thank you Nate & Rhonda!"
Maryanne & John

Beautiful, Serene & PERFECT!
"My husband and I spent three nights in the beautiful Magnolia Cabin. What a wonderful trip we had! Every single thing that a person needs while away from home was there. Everything! The fully stocked kitchen was a dream come true for this foodie! We so enjoyed the plush & comfy bed, luxurious two person whirlpool tub, inviting front porch, and beautifully decorated cabin. The cabins are just a short drive from shopping and dining, yet off the beaten path enough to be quiet and serene. Rhonda and Nate are gracious hosts who obviously take great pride in their slice of heaven on earth. It shows in all that they do. You will not be disappointed in your stay here. We've stayed in many places – hotels and cabins alike, Rockhaven was our favorite, by far!"
Laurie B. from TN

Celebrity Guests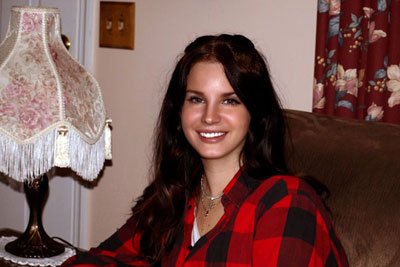 Lana Del Rey, pop music icon who sang the theme song; "Young & Beautiful." for the movie, The Great Gatsby… stayed in our Magnolia Cabin for the month of January, 2014.  Lana was in town to record an album at Auerbach's Easy Eye Sound recording studio in Nashville.  She chose to stay at Rockhaven during that time and we were thrilled to have her, what an absolute sweetheart!  She took some time to sit and talk with me and share her love of  music and writing.  Such a joy to have her here at Rockhaven.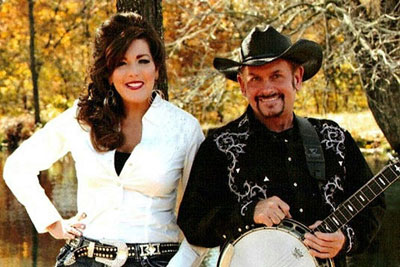 Dave Salyer is Rhonda's nephew, he was the lead guitar man in Barbara Mandrell's band for 10 years, until Barbara retired in November of 1997.  Dave has won several guitar pickin' championships through the years and was dubbed one of the greatest by Roy Clark (of Hee Haw fame).  Dave also performs regularly from April through December on the General Jackson Showboat in Nashville.  Daphne is a talented singer, piano player/teacher and a great performer.  The Dave & Daphne Show travels to Florida, Texas and Arizona from January through March, performing for sold-out crowds.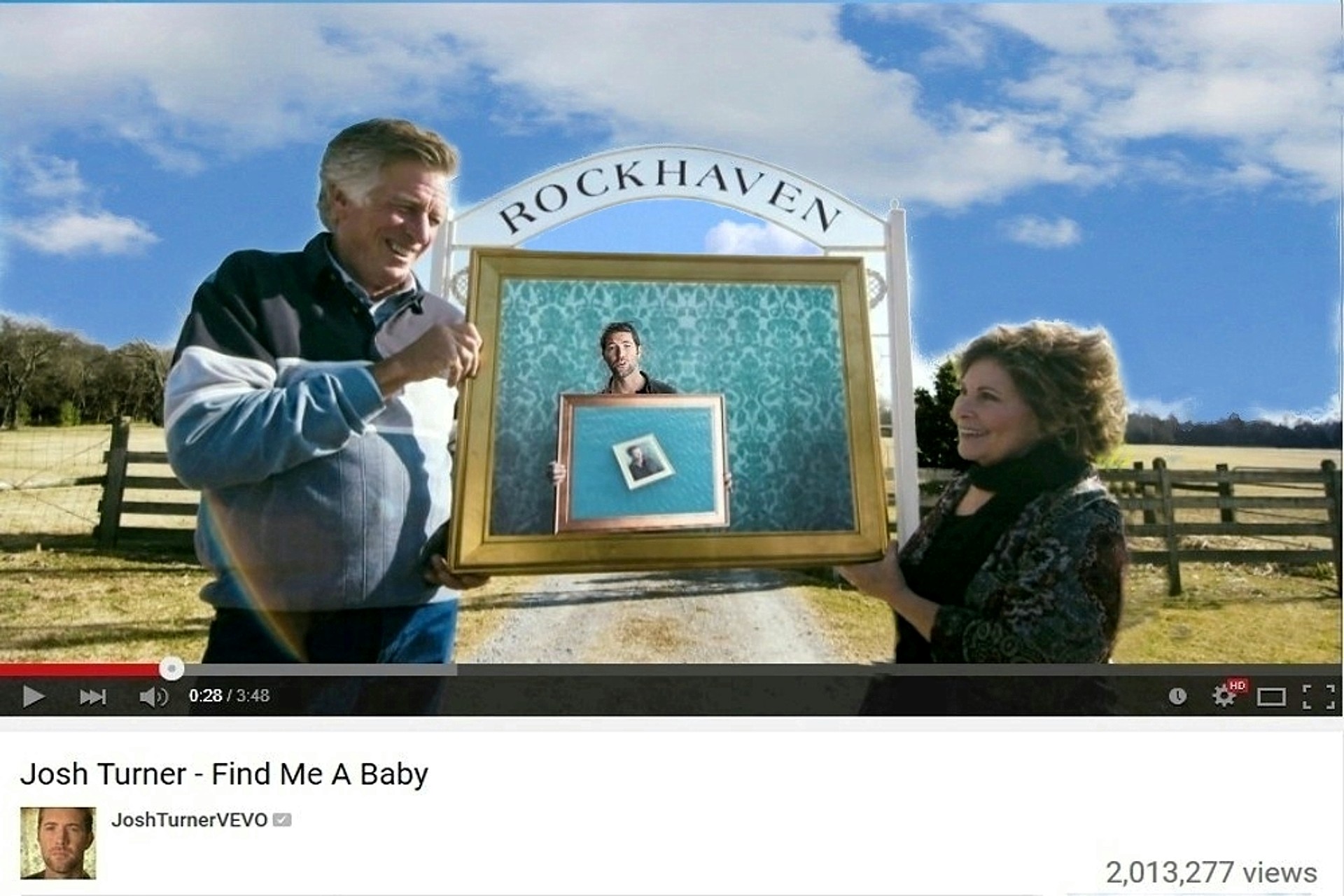 We were given the opportunity to appear in country music artist, Josh Turner's video called, "Find Me A Baby." In February of 2011 we got a call from the  company producing the video for the song, they had seen our place online and wanted to use scenes of the old barn, pasture and our pond.  It was a thrill when they also put us and our entrance gate in a couple of scenes.  We had lots of fun!!